Product News
Merry Christmas and a Happy New Year!
We will be open and shipping up until the 20th December.
We will reopen on 6th January 2020.
New ATI Miniature Replicas Now Available!
Great Christmas idea for kids big or small.
AR-15, AK47 and Barrett .50 cal in stock.
Some assembly required.

New Bergara B14 HMR 6.5 Creedmoor Now Available!
Features Grey/Black HMR Stock, 5/8-24" Muzzle Thread, same Bergara quality guarantee.
Available in Right Handed only in this configuration. #AE999
NEW Hornady A-Tip Match Bullets Coming Soon
Hornady® A-Tip™ Match Bullets from Hornady Manufacturing on Vimeo.
Bergara Premier Series Ridgeback Rifle Coming Soon
Bergara Premier Ridgeback Rifle Overview from Bergara USA on Vimeo.
Merkel RX.Helix Speedster Now in Stock
Bergara Premier Series Actions (Remington 700 footprint) Now in Stock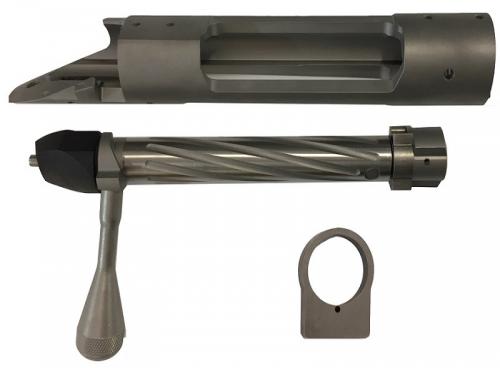 Bergara Premier HMR Pro in 6.5 Creedmoor Now in Stock