Harris Bipods are lightweight, sturdy and quick to operate. The folding legs have adjustable spring-return extensions except for the Model BRM and LM. The bipod attaches to a swivel stud, and may also require an adapter depending on the firearm platform being used.
The 1A2 series of bipods are non-rotating bipods, that are best designed for flat surfaces. The S-Series Bipods rotate from side to side for instant levelling on uneven ground. The S-Series has a hinged base for tension adjustment and buffer springs to eliminate tremor or looseness in the centre section of the bipod. To view the full range of bipods click here.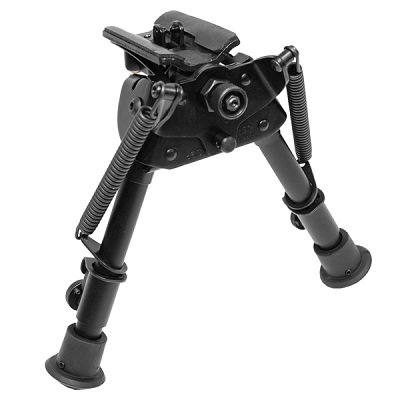 Genuine Harris Bipod adapters are available for Ruger Mini-30, Ruger Mini-14, Remington 7400, Remington XP100, Schnable foreends, Slotted Rails, Plastic Foreends, Wooden Foreends and flat bottom stocks. After-market adapters for picatinny rails are available by Grovtec and LaRue Tactical. To view the full range of adapters, click here.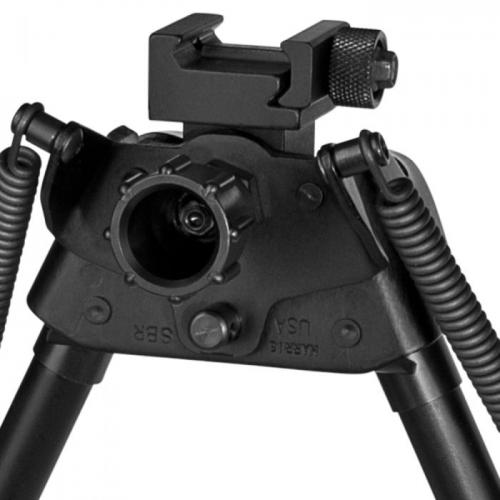 Harris also offers bipods fitted with picatinny rail adapters, as shown above. We also carry modified Harris Bipods by LaRue tactical which features a low profile QD picatinny rail adapter and an enlarged swivel tension knob (as seen below).