Redding Slanted Concentricity Gauge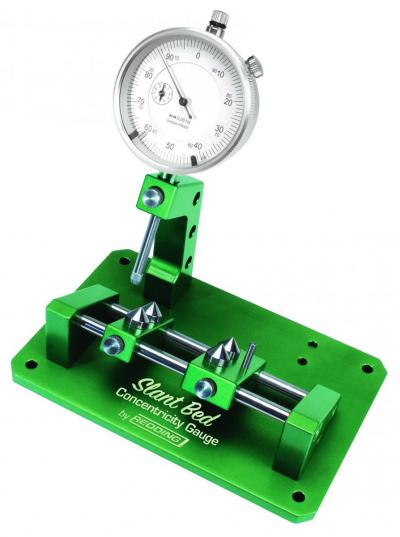 Quickly identify excessive case neck and bullet run-out of your loaded rounds.
The unique ergonomic design improves precision and ease of use. A fixed vertical indicator stand places the indicator face at the ideal sight angle of 30° and eliminates the possibility of off-center readings.
The "Slant Bed" design moves the bearing surface down and away from the user, making case rotation easier and more precise. Precision stain- less steel bearings provide single point contact with the cartridge case. Linear adjustment for various cartridge lengths is simplified with bearing sliders mounted on stainless steel guide ways.
Redding Type S Bushing "Elite" Die Sets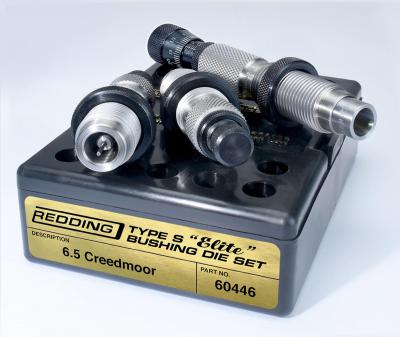 The Type S Elite set is comprised of a Type S Bushing Full Die, A Type S Bushing Neck Die and the unparalleled Redding Competition Seating Die. All Type-S dies use an interchangeable bushing to control neck diameter and tension to an increment of 0.001". Bushings are available in hardened steel but also are available with a TIN (Titanium Nitride) coating for even greater lubricity. This allows the handloader complete control and precision when setting the appropriate neck tension without fear of over working the brass in the case neck. These bushings are also free-floating to self- center on the case neck for a higher degree of sizing accuracy. These features provide not only an enhanced degree of control but significant improvements to consistency and accuracy of the final loaded rounds.
Redding Master Hunter Die Sets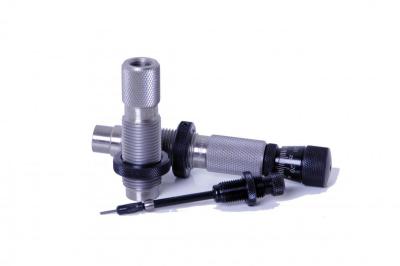 Master Hunter Die Sets were designed for experienced hunters who know that full length resizing is important when a high stress follow-up shot is needed in the "real world" of hunting. The Master Hunter (MH-C) two (2) Die Set – combines a Full Length Sizing Die with a Carbide Size Button and the extraordinary Redding Competition Seating Die. The Master Hunter "Deluxe" Die Sets now add the option of neck sizing die for optimal on-the-range load development.
Redding Premium Series Die Sets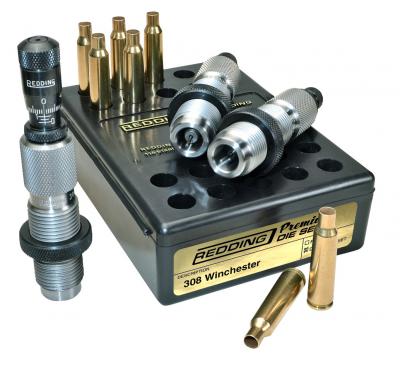 Designed for the shooter who wants more than just a standard set of dies. The upgrades include combining a Carbide Size Button in the full length sizing die and the Bullet Seating Micrometer on the seating die. Available in either a two-die set, or in a Deluxe three-die set which also includes a Neck Die.
Redding Reloading Presses

Pictured from left to right: Boss Press, Big Boss Press, UltraMag Press, and T-7 Turret Press with optional primer feeder tube and arm.
Built tough and built in the US. Redding press bodies are made from cast iron and machined to tight tolerances.