The 92S Original TRIUS Trap can be adjusted to throw clay targets beyond regulation distance. In addition, it throws doubles, including piggyback doubles. On the ground or mounted to a tire (bolt furnished), the Trius trap thrower features a High Angle Target Retainer for those challenging high angle clay targets. Large adjustment knobs make the TRIUS trap thrower fully adjustable without tools.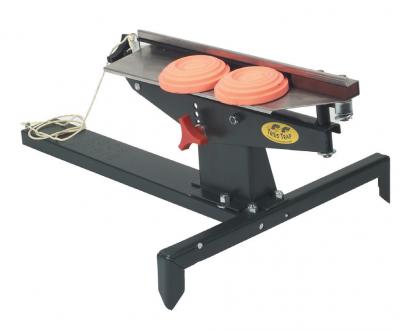 The Birdshooter is a bit lighter weight than the "original TRIUS Trap." This trap will outperform other spring-loaded traps in its price range.  This trap shooter is an easy to assemble design that shoots regulation singles and piggyback doubles - making this an excellent choice for beginners and/or experienced clay shooters. Can be held with foot or tire mount (bolt furnished).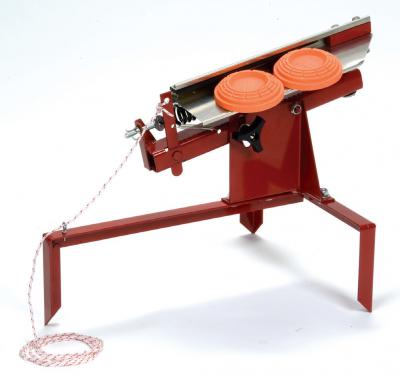 Now one person can throw targets and shoot with the Trius One-Step. Step on pedal to put tension on the arm and release clay targets in one motion. Aluminum arm plus oil impregnated bushings deliver years of trouble-free shooting. Throw regulation singles plus piggyback doubles. High Angle Target Clip Included! Large knobs for adjusting tension and vertical angle make the TRIUS One Step trap fully adjustable without tools.